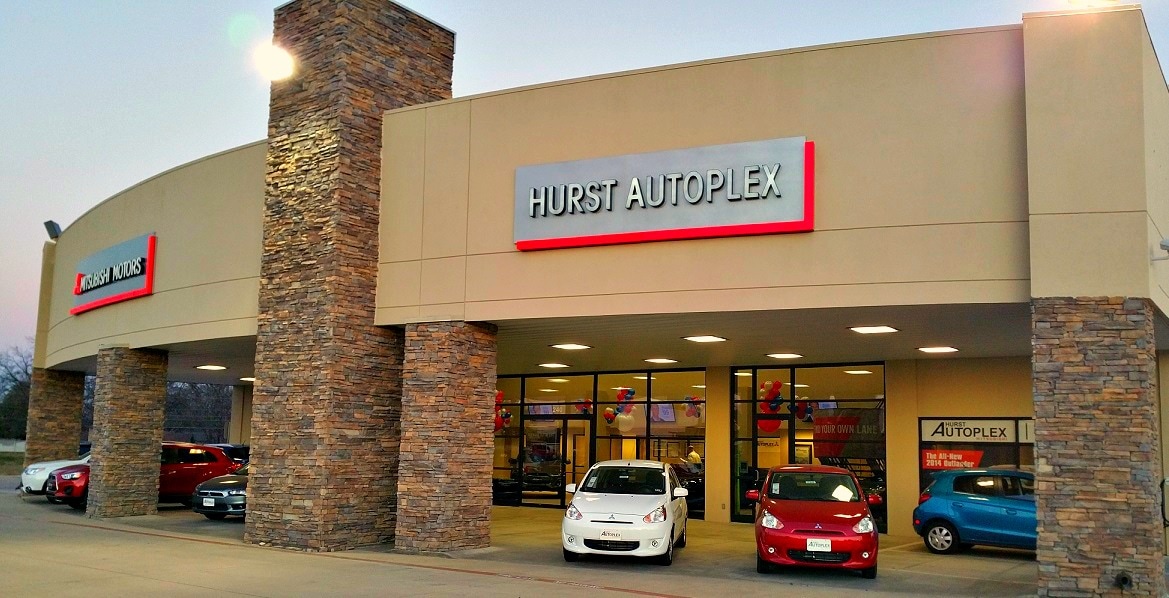 Hurst Autoplex Mitsubishi is family owned and operated by the Baum family with over 35 years in the automobile industry. Being a franchise dealer, we offer an entire range of vehicles at competitive pricing with the pride of a successful transaction that only a family operation can offer.

Hurst Autoplex is the Pre-Owned Mitsubishi division of Hurst Autoplex Mitsubishi, located in the same location. Our family of dealerships have consistently been one of the top 5 Mitsubishi stores in the nation and #1 in the state of Texas. 

We are proud to announce that Hurst Autoplex has opened a newly-renovated state of the art facility located on 4 acres directly off NE Loop 820. For your convenience our indoor showroom provides you with the ability to shop comfortably rain or shine. You will find a complete range of vehicles to fit your every need. We are proud to offer our loyal Hurst, TX customer with the latest Mitsubishi models, like the 2017 Mitsubishi Mirage, and more new Mitsubishi cars.

Our inventory also consists of trade-ins, lease vehicles, and program cars. He personally hand picks our late model and 'highline' vehicles which are usually one owner with a remaining warranty.

Hurst Autoplex promotes a family atmosphere for its employees and our wonderful customers. The dealership claims low employee turnover and dedicated customer service. We have learned to listen to our customers helping us to fulfill your needs.

We are competitive without sacrificing quality service, our integrity, or our 100% commitment to you-our most valuable asset. Visit us at 240 NE Loop 820 in Hurst, TX for a fantastic car buying experience!